by

There are so many layers to any technical project that a company undertakes. Including a lot of complete unknowns, as well as known unknowns.
The majority of the work is related to figuring out what decisions need to be made about people, processes, products, and budgets. These are big buckets, each impacting an organization to the core. At the end of the day, if we want to be successful we should consider the questions we are asking. There is a saying the information we get is only as good as the questions we are asking.
At some point, someone ultimately becomes responsible for the success of the project:
Someone working at the company that is choosing to purchase and implement Salesforce (is a Salesforce Customer and a Project Stakeholder), and
A Salesforce implementation partner the comapny decides to hire, if applicable; or any internal resource responsible for the project success (are Salesforce Consultants)
Whether you are someone just starting your journey as a Salesforce admin, are making a move into Salesforce consulting, or leveling up your skills to deliver better projects we can all be more thoughtful about the questions we ask and how we approach our work!
Salesforce Customers and Consultants
What makes a good consultant and a good customer?
Let's first start with more about what exactly is a customer and a consultant: simply put, customers use Salesforce and have requirements with success criteria to meet their goals, while consultants have Salesforce skills, solutions, and services that are leveraged to deliver results.
Good Customers work to define what project success looks like (and how they will measure it), document their current-state business processes in preparation for their project, are prepared to fully test and support their users, and provide ongoing regular enablement and new features. They understand the user experience and the overall approach to enablement are critical to success and the return on investment (in time, people, and money).
Good Consultants work to understand the intended business outcomes of the project and translate them into clear functional requirements and user stories and execute on approved deliverables. They understand if they get the order of operations wrong, give or get too little context, or generally cause unnecessary confusion, the user (and the company) is less likely to get the intended outcome or efficiency.
The nuanced tasks that are involved in launching successful projects require clearly defined methodologies and understanding of project constraints, constant communication, ongoing open collaboration, and trust. Trust between Customers and Consultants, and between and across internal cross-functional teams.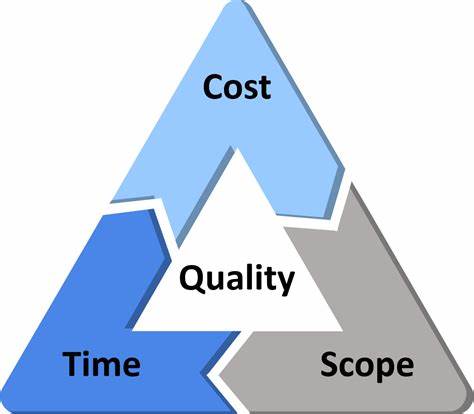 by