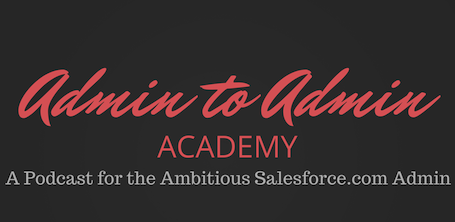 If any of your desires and goals are represented below, subscribe to the mailing list and receive a free getting started project template immediately (the 8 Steps to Managing Salesforce Projects successfully)!
I want to be more effective at running salesforce.com projects

I want to lead bigger projects and take on more responsibility

I want to earn respect as the salesforce.com expert

I want to be known as being effective at process improvement
The first secret is to acknowledge we don't know what we don't know, so ask great questions to everyone and listen to what they say with intensity!
Join the success community today at success.salesforce.com and post your questions and view what others are asking.
I love combining project management and process improvement methodologies to further careers. Whether you are a salesforce admin or an administrative assistant (or other administrative / analyst role), if you are working to customize your salesforce org these skills can help you focus on what is important from a business analyst/process owner perspective.
Paying Attention and Automatic Field Update workflow demo:
Download the slide deck for Episode 1 as PDF document.
Quick Wins and Picklist Validation Rule demo:
Download the slide deck for Episode 2 as PDF document.
If you are stuck on a formula or trying to decide on how to approach a design, post your question on the success community here! Can't wait to meet you there and hear all about your successful projects!!